Please check with your child's coach regarding Team Schedules.
General Select Soccer (formerly known as RecPlus) FYI's:

The practices vary according to the coach's schedule, but are usually during the week beginning at 6 PM.  There are usually two practices each week and a game.  The Select Soccer division is part of the WCSSF, which is an interclub competitive league.  Other clubs within the WCSSF are Plainfield, Danville, USAi, Ben Davis, Montgomery County, Putnam County, TriWest, Speedway, Westside United, Beech Grove, Circle City, and Clay Youth Soccer.  For more information about the WCSSF please go to www.wcssf.org.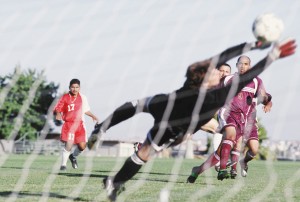 The games are usually on Fridays, Saturdays or Sunday afternoons  between 1-6 to accommodate church attendance.  However, there is an occasional game during the week, but you are given a schedule well in advance.  Although all of the practices are at the Mill Creek Soccer fields, some of the games are considered "away" games and may be at another team within the WCSSF.  We are usually "home" for five of the ten games, and away for five games.